2007 News Archive
12/07/07 - Super Pack, Pooper Pack!
Ok folks, here's the scoop: we totally blew it on getting the Chinese Telephones Super-Packs out before the album's official release date. We ran into just about every problem we could with the t-shirts - bad screens, damaged t-shirts, etc... The good news is the t-shirts are finally good to go and turned out great! Before the t-shirts became a problem we got totally bombarded with orders (thanks!). So buried in orders that we were making boxes out of any kind of cardboard we could get our hands on - again, sorry for the delay getting those orders out as well. As of last week we are entirely caught up to the day with order fulfillment.

We really pride ourselves on getting ALL orders out within 24 hours of receiving them. Up until this release we always made good on that dedication. I hate waiting forever and a day to get mail-order packages. It really sucked being on the other end of that shitty situation for the first time. I know all our regulars have been really understanding and I hope all the new comers realize this is very out of the ordinary for It's Alive mail-order.

To make it up to all the Super Pack pre-order people we are including a very limited, hand numbered little bonus in every package. We hope you dig it as much as you're gonna dig the new Chinese Telephones album.

And while I am updating the news page I should direct all of you over to Interpunk where they are having a Chinese Telephones contest which ends December 10th. We put together some pretty awesome prize packages for the winners. The album was featured on the front page and as of today has broke into the TOP TEN list for cd sales at number nine!



11/14/07 - Chinese Telephones debut album!
Well, we've finally crossed over into the land of full length releases. We've been plugging along for just about three years and two months now. In all that time we were never really dead-set against putting out a full length release of our own (we did do vinyl versions of full length albums for The Copyrights and Manges), but the cd format wasn't something we were too sure about getting involved with just yet. Our release of Way Out of Control by For Science got us real comfortable with it real fast! So when the opportunity to release Chinese Telephone's first full length album came knocking, we jumped at the chance to try something new.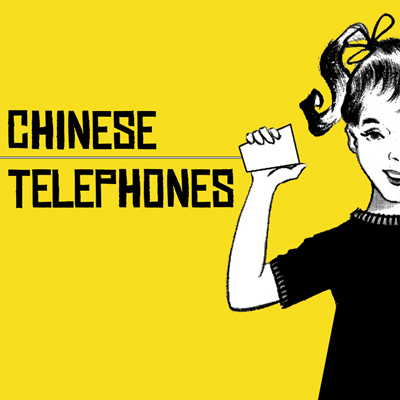 Chinese Telephones self titled debut album will be officially released on November 27th, but you can buy it directly from us on our store page now and have it shipped out by November 19th. The first 200 copies of the LP were pressed on clear vinyl, the rest are black. All cd's come in digipaks! It's Alive loves digipaks - they're the closest way to making a cd as collectible as a vinyl LP. We're offering some great package deals as well which include multi-format deals and t-shirts too! As always the first 50 orders of any package deal or individual purchase will come with a Chinese Telephones button. Both formats of this release will be available from many other online mailorders and distros including Interpunk, No Idea, Little Type, Vinyl Collective, Punk N Junk, and many more here and overseas! Check out the distro section of our links page for more sites.

Writing about the music we love is hard to do, especially without sounding all lame about it. But for those that don't know what Chinese Telephones are all about, here's what we came up with for this release, enjoy (or don't)...

They've got the hooks, they've got the riffs, they've got the message, but more than anything they've got the heart - enough of it to choke on! With their self-titled debut, Chinese Telephones deliver an album of urgency that needs to be heard. It's Alive Records was lucky enough and is incredibly proud to be the label releasing Chinese Telephones. Just as it's the band's first full length album, it's the label's first full length album as well.

Chinese Telephones is the soundtrack to a sweaty house-party basement show in Any town, USA. It's got the get-up-and-go of a youth anthem fight song for the fist-pumpers, the pogo power for the pop punkers, the heartache in the slowdown for the heartsick, and the undeniable catchiness in the hooks that brings it all together for everyone to come together, sweat together and hug it out in the pit.

As is usually the case with the best bands playing punk rock these days, the music played by Chinese Telephones is hard to nail down to any one style or genre. The guitar work these guys put out is all killer! The rhythms are thick and chunky, and the leads and fills are super clean. Daniel James really knows his shit – quite a few of the tracks on Chinese Telephones have guitar leads and fills from start to finish. That alone takes a lot of skill to pull off, but the fact that it never gets stale takes some serious talent! Like the rhythm guitar, the bass lines are big and beefy. And like Daniel James, Ray Suburbia knows his way around the block on his bass. The backbeat for the whole enchilada is laid out by Gorky on drums. The energy and enthusiasm of his drum work set the pulse high for the heart attack on its way. Justin's lead vocals are filled with power and passion. When someone really makes the most of what he's got it comes through as more than just sound - it's felt as much as it's heard. Ray Suburbia is joined by Jeff Burke of the Marked Men for much of the backing vocals, all of which are right on-time and in just the right amount. The lyrics are the biggest mystery with this band. Justin's dead-set against printing any lyrics of his from here on out. Some friends of the band say it's because he doesn't actually have words for parts of the songs so he just grumbles some nonsense. As funny as that would be, it's not true. Listen long and hard and you'll make out the message your gut and your chest already figured out on first listen. Besides, nothing makes you wanna sing along more than when you don't know a single word. The Riverdales knew it, the Marked Men knew it, and now Chinese Telephones know it.

Check out our myspace page and the Chinese Telephones myspace page for songs samples!



11/13/07 - Finally, The Mugwumps are here!
Generally speaking we get shit done around here really fast. Once the band has their recordings done and mastering is complete, the printing and pressing usually get taken care of pronto. The Mugwumps Do Time 7" has probably taken longer to get released than any other record on It's Alive before or since. The reason being, two of the tracks were originally planned to be released as a split 7" with Teenage Bottlerocket. Few bands could standup and standout on a split with TBR, but The Mugwumps are definitely on of the few that could! Picking 2 of the 4 songs submitted for the split proved to be a real challenge. We loved them all to much to pick just two! So when things didn't come together for the split project, it wasn't all bad news - we got to put all 4 tracks onto wax instead of just 2!

Lately we've been putting out records that are getting further away for the 4-chord Ramones style of punk rock that in a way put us on the map. But Do Time is a strong reminder that we will always have love for this style and always put out these kinds of pop punk records! And just because a band's from Europe doesn't mean we're not going to get behind that band even though we may likely never get to see them play a live show here in the states. We sell almost as many records to kids keeping it alive in Europe as we do to kids stateside. That's something we're really proud of around here.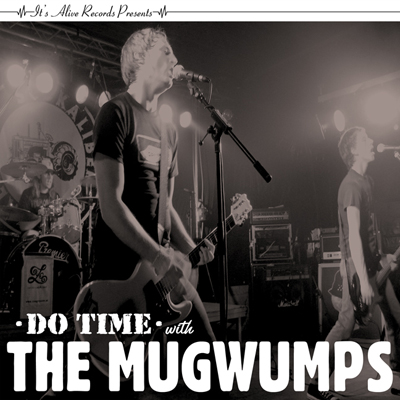 The Mugwumps Do Time 7" will be officially released on November 27th, but you can buy it directly from us on our store page now and have it shipped out by November 19th. The first pressing of records come in blue and black. Both colors of this release will be available from many other online mailorders and distros including Interpunk, No Idea, Little Type, Vinyl Collective, Punk N Junk, and many more here and overseas! Check out the distro section of our links page for more sites
.


And now, a word about the record: The Mugwumps play straight up 4-chord punkrock. They've got a big Ramones sound going for them circa Too Tough To Die. There's a lot to be said about keeping it simple, but keeping it fresh and listenable at the same time. To do that you've got to have vocals that stand apart from the masses, which Chris Mugwump definitely does - he's got a great, gruff howl not many in the genre could compete with. You've also got to have your shit locked down water tight: the 16th's have got to be on time, the down-strokes have got to be flawless and you've gotta make it look and sound easy! Finally, there has got to be at least a little bit of variety of style between your songs - Do Time starts things off right with a nice pogo popper ("Do Time"), goes into a midtempo singalong head bobber ("Pass Out"), flipsides into a fist pumping screamalong ("Monkey Face") and rounds things out nicely with an old style foot stomper ("Wanna Be Alright"). The Mugwumps take care of business like total champs.

Check out our myspace page and the Mugwumps myspace page for songs samples!



08/01/07 - Going, Going, Gone...
We've got a few titles on the verge of being sold-out and out-of-print. The Copyrights Button Smasher and the Teenage Bottlerocket / Prorotipes split 7"s were the first to have sold out their first pressings of 500, but they've each been repressed a final time to round out the total of each at 1,000, There aren't too many left of either of those records, but some of our more recent releases are down to anywhere between 5 to 25 copies before they're sold-out. I don't think any of these titles will be repressed anytime soon (if ever). Like The Copyrights Nowhere Near Chicago 7" which went out-of-print over a year ago, these ones are destined for eBay auctions and happy hunting.

Kitty & The Manges Joey's Song
The Varsity Weirdos Fly Me Up To The Moon
The Popsters The Scene
The Apers / Sonic Dolls split
The Copyrights / Zatopeks Handclaps & Bottlecaps split
The Badamps Two Face
Retarded Gambling On Rock

When you see these records disappear from the store page, that means they're all gone. Check out the mailorder / distro links page to find some distributors that might still have some copies after we've sold all of ours. There isn't a distro on that list that has more than 5 to 10 copies of any oen title though, so act fast!

Speaking of selling out first pressings, the Dear Landlord / Chinese Telephones split 7" sold out all 500 copies of the first pressing in less than one week! I knew that record was gonna rule and sell fast, but I had no idea it'd go that fast! A repress of another 500 has already been ordered and should be arriving within a week. The second pressing will be on black vinyl. If you were quick enough to snag a copy of the violet vinyl, hold on to that bad boy!
07/15/07 - Time Has Come Today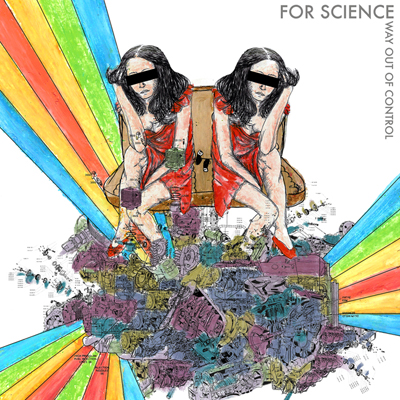 That's right, it's time we got down with the compact disc format. We've gone and released our first release on cd this month. We honestly could not be happier with the final product. When deciding on who and what we'd do with our first cd release we had a couple of criteria musts: 1) The band had to be beyond awesome. 2) The songs had to be the best thing we've ever released. 3) The production value had to be top-notch in every way. 4) It had to be an ep... we're still not ready to jump into the full length game. We found the band and the songs that met all the criteria. That band was For Science and songs are Way Out Of Control. The title of this ep couldn't be more fitting.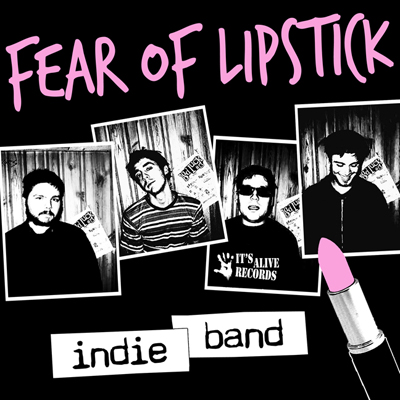 Fear not, we will not be leaving the 7" vinyl format behind (or any sized vinyl format for that matter). As a matter a fact, we've got yet another band to add to the It's Alive family and another 7" to add to the It's Alive Records jukebox of rock right now! This time out we've gone and snatched up some awesome tunes from another band coming from the great white north, Canada. The band is Fear Of Lipstick and record is Indie Band. This is another debut release from a new band that really surpasses all expectations of what you'd expect from a band just getting started in this game. At the same time we hope it's exactly what you've come to expect from our label's releases.

As usual, the first 50 copies of each record sent out will come with a free button.

Check out the releases page for more info on each records and listen to some song samples at our myspace page.

In other news, we just got back from the Insubordination Records Fest out in Charm City USA, Baltimore! The Insub Fest is fast becoming the best of fest shows here in the states. We got to see 9 of our It's Alive bands play sets - The Copyrights, Teenage Bottlerocket, The Varsity Weirdos (their first show outside of Canada), The Apers, Retarded, Dear Landlord, Chinese Telephones, For Science and The Steinways (their 7" is on deck next!) - as well as some other top notch pop punk acts including Mr. Ben Weasel himself. If you have yet to attend the Insub Fest and you like this shit called pop punk and having a great time with good people, I strongly suggest you keep an eye on the pop punk message board sometime around early spring of 2008 to make sure you can secure a ticket or two to attend this fantastic event. We got to hang out with a bunch of great friends we made last year and meet a bunch more that we hope to meet up with again next year. It really is the best time of the year - better than Christmas!



06/13/07 - Here we go again...
It's been a busy couple of months for us here at IAR HQ. We've been putting together release after release. The goal for 2007 was to release 2 records every three months. Things were going just as planned up until now. We had the Copyrights Mutiny Pop LP and Retarded Gambling on Rock 7" in January, followed up by the Manges Go Down LP and Popsters Two Minutes 7" in April. We were due for two more releases this July. Well, turns out it's gonna be more like four releases! In an effort to get shit out that's been on hold forever and a day and to take advantage of a few record pressing sales that were happening, we pushed hard for two and ended up with four. So here's how it's all going down. Right here right now we've got two records dropping: The Children's Crusade Get Awesome 10" and a split 7" with Dear Landlord and The Chinese Telephones, which also happens to be another co-release - this time we're doing the two-headed label thing with Recess Records. Both of these records deserve stories and descriptions, so here goes...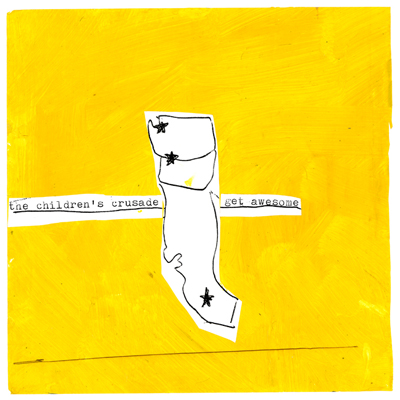 The Children's Crusade Get Awesome

The story: I had been online acquaintances with Mike Napkin for a couple years by 2002. We used to buy and sell stuff from each other on and off eBay. One day he emailed me some MP3's that he and his newest band at the time had recorded. The band was The Children's Crusade. Often I had thought about starting a little bedroom label. After hearing those recordings I knew I had to get one going if for nothing else to release those songs! Fast forward to a year later, 2003. Another email from Mike, another batch of recordings, another kick in my ass to get a label going... Worried about not having the means and know-how to start a label, I floundered on the idea for another year. 2004 saw It's Alive Records first release, The Copyrights Button Smasher. I considered releasing The Children's Crusade tracks as IAR # 02, but decided against it because the band had disbanded a year prior. Fast forward to 2007, 14 releases later. The Children's Crusade MP3's are revisited as they are at least a few times a year since I first received them. The fact that I still love these tracks so much and am forever bummed that they were never officially released lead me to the conclusion that now is as good a time as there's ever gonna be to get this shit on wax. And so it is. Finally, the recordings that made me want to start a label have actually been released. It's 4 years later but still not too late. These songs have stood the test of time as I think they will from now until forever.

The band: Mike Napkin has been the drummer of at least a dozen bands by now, most of them with recorded releases (The Minds, The Observers, Blood Bath & Beyond, Defect Defect, Land Action). I think the only drummer I know to be in more bands at one time is Mikey Erg (he's gotta be in at least 20 bands!). Max Trashie is in The Trashies - I bet you could have guessed that already - and Land Action. Jerm is currently in a band called Hockey out of Spokane, WA. I could be crazy but I think I remember hearing something about some major label interest in the band. Don't quote me on that though. To the best of my knowledge, the band that brought these fellas together was The Somethingtons. I don't know if these three formed the band while still living in San Diego or if it happened after they all moved up to the pacific northwest. If any of you followed Oregon's Mutant Pop Records you probably recognize the band name. The Somethingtons were definitely one of the best bands Mutant Pop ever released anything by. The Somethingtons were kind of a parody band (I think?) who parodied "-ington" pop punk bands so well that the parody became better than the bands being parodied! Three chord pop punk songs about brain damage, shock therapy, girls and Neanderthals never sounded so good! The end of The Somethingtons opened the doors for The Children's Crusade. All three members remained, but most of the silly songs moved out and were replaced by songs with a little more substance. A few girl songs managed to hang around, but the simplicity of song structure did not. Listening to The Children's Crusade you can hear a real history of where these guys came from and where they were headed and currently are. I think this band was really ahead of its time when they recorded these songs. And though these recordings are 4 and 5 years old, I think the underground sound is just now catching up with the awesomeness of these songs!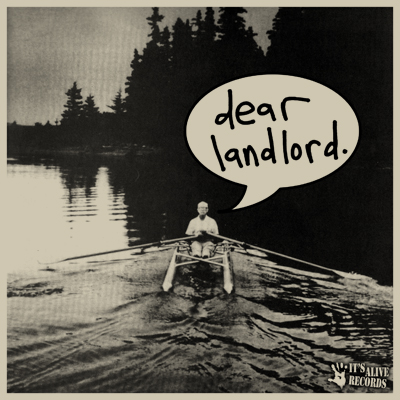 Dear Landlord / Chinese Telephones split

This project was brought to us by the fine lads in Dear Landlord. For those of you unfamiliar with the band as of yet, it's made up of two current members of The Copyrights (Brett and Fletcher) and two former members of Rivethead (Zack and Brad). Jenna and I met these four fellas a few years back when the two bands were touring across the country. We caught up with them in some one (dead) horse town called Hemet. The cool thing is that that was the day we decided to start this label. Having recently picked up The Copyrights debut album We Didn't Come Here To Die we had ideas rolling around about finally starting a little label of our own. We figured we'd check them out live and kinda decide from there if we were gonna proceed. Well, they rocked our socks off! I know the band would probably say they sucked that night, but we couldn't disagree more! Also on that night we got a huge surprise in the form of awesome as delivered by Rivethead. We saw these four dirty dudes with long chain key chains and one or two with baseball caps and figured them for locals. They seemed at home so we figured it was their home. Turns out they weren't local and they didn't suck (most local bands here do, thus the assumption). In fact, they rocked our socks off too! The Weasel head tattoo and Mosrite wielding by Zack shoulda been clues that they weren't typical so cal shit, but I hadn't slept in something like 60 hours and Jenna was nursing a 102 temperature - we weren't at our best. After the show we hung around with the Rivethead guys (mostly just Brad and Zack) for most of the night and I left thinking that Rivethead should totally have a record out on our yet-to-be-formed label. They would have too had they not ended the band. We kinda met the members of The Copyrights that night too, but they seemed to be road weary and not so happy. Brett did say hey to us later on and thanked us for coming out. I remember not being able to put a sentence together (quite literally) and I think I scared him off. Anyway, long story longer, that night and those two bands made up those guys were a big part of the start of this little label. I think it's really awesome to be putting out a record with all those guys from that day of days three years ago.

The Chinese Telephones weren't a band we were too familiar with before this project idea came up. I had heard their name dropped by a couple Razorcakers and Ben Weasel among others, but never actually heard any of their stuff. I finally checked out their myspace page a few months ago and totally dug on their song "Those Hot Milwaukee Nights" from their split 7" with Dan Padilla on Fast Crowd Records. That song alone was enough to sell me on this split release. I immediately started the big e-hunt for all of their records and managed to get my hands and ears on all but one - their debut s/t 7" (anyone out there got one for me?). We're stoked to be releasing this record with them and adding it to their discography which I think is one that's gonna end up being something that fans will need each and every record of before they can rest. We haven't met any of these guys yet, but that'll change in less than a month when we meet up with them at the Insubordination Records Fest in Baltimore. Both bands from this split 7" will be touring together from July 4th until the middle of the month. They'll have this 7" at the merch table. I strongly suggest hitting up any show from this tour that's within traveling distance. It's gonna be awesome every night I bet!

As far as the co-release goes, Recess Records were asked to be part of this project at the same time as It's Alive. We're really happy to be doing something with them. From what I gather we are doing the "business" end of our label the same way as Recess - DIY by the seat of our pants! I love that Recess has been around for more than 15 years, released over 100 records and they still haven't gotten all businessy. It seems like they do it for the music and nothing else. I think that's awesome and couldn't be happier about co-releasing something with them. They've got a crazy discography and being a small part of it is super cool in my book.

Oh yeah, this bad boy was pressed on extra tough violet purple vinyl! It looks sweet.

As usual, the first 50 copies of each record sent out will come with a free button.

Check out some song samples from each new release at our myspace page.
04/24/07 - It's about that time again...
Hey folks! For those you of keeping an eye on the label these days I am sure you have noticed a pattern - when the site goes for a couple of months with no news updates, we've got releases in the works. Well, I guess we've always got releases in the works! It's been over two months since our last news update, so you know what that means - new records! Today is the official release of two more records for all you vinyl fiends out there. Yet another one-two punch from our Italian pals The Manges and The Popsters!


From The Manges we've got their second album Go Down available for the first time on 12" vinyl. If you haven't picked it up on cd yet I strongly suggest you do so! Or better yet, listen to it for the first time on vinyl and up your underground punk rock street cred status like crazy! Just like all It's Alive releases this album comes stuffed with good stuff: full color insert and fold-out poster. First 50 orders will get sent out with a nice little Manges Go Down button and the usual bonus goods!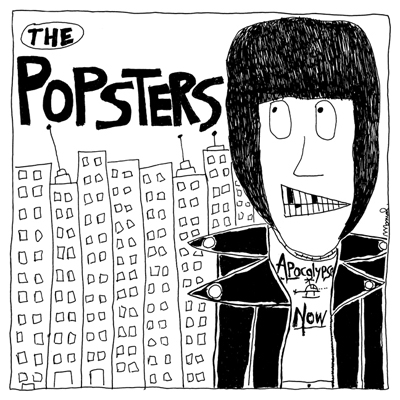 From The Popsters we bring you a new two song 7", Two Minutes b/w Runaway. This release is the product of combined funding and support from 6 different labels. Anyone with a decent amount of Italian punk rock records is probably familiar with seeing records that have more than half a dozen labels represented on the back cover. It's a great way to combine resources and get a record out into the world that might not have been possible to do so otherwise. We were really happy to be included in the group of labels asked to participate in the release of this record. I think it's one of our best so far! First 25 orders will be sent out with a fancy little Popsters button featuring the awesome Dee Dee Ramone cover art from the record drawn by Manuel of The Manges!

For more detailed information on these two records please check out the releases section.

In other news, we're currently in the process of setting up a media page for song samples and video footage. As always the distro lists on the store page are constantly being updated on a near daily basis. Check out some recent additions of really awesome items like the new Ergs album Upstairs/Downstairs on CD and LP, a bunch of stuff from local so cal record label CG Records, and a bunch other goodness! And until we get some copies of the new Copyrights album Make Sound for our distro, do yourself a huge favor and head on over to Interpunk to snag a copy. I'll bet dollars to donuts it makes your top 10 list of 2007, without a doubt!
02/22/07 - It's Alive in the news
A few tidbits of news for you all...

I was interviewed for the long-running German punk rock Ox Fanzine late last year. The interview was printed in this month's issue # 70. The entire zine is written in German so unless you read German you might have a hard time making any sense of it. However, the interview is currently online and can be accessed here. The cool thing about that is you could just cut-n-paste all the text into an online translation site to read it in English. Sure it won't be a perfect translation, but that might actually make it more fun of a read!

The Varsity Weirdos song "Codependency" from their It's Alive release Fly Me Up to the Moon has been featured on punknews.org as the mp3 of the week! I think that's really awesome for the band and for classic pop punk in general. Overall that site isn't too keen on the old-style four chord pop punk, so I see this as a small victory for the little guys. "Codependency" is also featured on the new compilation cd Where the Fun Never Sets released by Cabana 1 Records. Check it out!
01/30/07 - Our first LP
It's totally fitting that our 12th release also happens to be our first 12 inch LP. It's also fitting that our first LP comes from the first band we released a record with, The Copyrights.


Mutiny Pop is the first album The Copyrights have had on vinyl thus far. If you haven't heard this album yet you're really missing out on some top-notch, cream of the crop pop punk rock. This album made lots of top ten lists this past year and will surely resonate as one of the better if not best pop punk albums of recent times. The Copyrights have a knack for producing big hits with big hooks and no filler whatsoever. It's a real pleasure to be able to release this as our first ever LP. Big thanks to Insubordination Records for granting us the rights to press this bad boy on vinyl. If you don't have a record player you probably won't be purchasing this LP, but be sure to pick it up on cd from Insubordination or our distro section while we still have some in stock.

As with all of our releases, this slab o wax was pressed on color vinyl - clear with orange and black splatter - and comes with a fancy insert and fold-out poster. And in keeping with tradition, the first 25 copies out the door will come with a Mutiny Pop button and fancy new It's Alive Records guitar pick. Collectors take note, this vinyl release features significantly altered artwork from the cd version released last year.

In other news, we recently stocked a handful of It's Alive Records band T-shirts in the store section. Sizes and quantities are limited, so if you see something you like don't hesitate to pick it up before it's too late! The Varsity Weirdos and Zatopeks shirts even have the It's Alive Records name and logo on the back! And for those who have been with us since the beginning, The Copyrights Button Smasher T-shirt has been licensed out to Interpunk and is once again available.

Finally, for those still unaware, Ben Weasel has started up a radio show called Waubesa Radio. It streams through the Insubordination Records live radio show. The third installment of the show that just aired this past week features a handful of songs from It's Alive releases. Do yourself a favor and tune in to hear some great new music and Ben Weasel banter. Check out the Waubesa Radio Show mypsace page here.
01/03/07 - A new year, a new record...
We wanted to start this year off with a bang, so that's exactly what we're doing! Our latest release is probably the hardest hitting stuff we've released to date.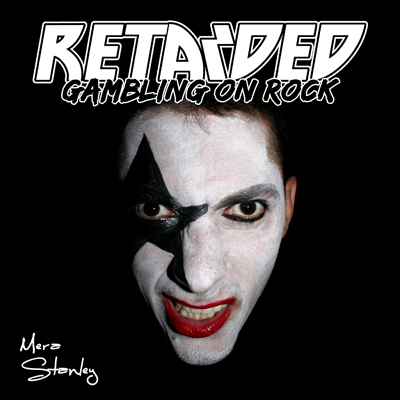 Gambling On Rock is the first release from Retarded since 2003. They have taken hard-edged 70's rock-n-roll, stripped away the excess glam and added some piss, venom and punk rock to the mix. Retarded have really stepped it up a notch from the ramonescore cretin-hopping punk rock styling of their past, but they've managed to do so without losing any of the infectiousness their music has always been in ample supply of. A few years ago Retarded had a 7" release titled I Don't Wanna be Trained. It was released with three different picture sleeves (each featuring a different band member of the trio) and pressed on a few different colors of vinyl. This release is somewhat of a sequel to that release, but now there are four band members which means four different sleeves! The silly KISS pictures are a nod to the nonsense that record labels and bands of the 70's arena rock variety (KISS Included) brought to the record buying public: multiple picture sleeves, various vinyl colors, but only one recording! Collectors will love it. Any label still releasing vinyl has got to love the record collectors of the world - we certainly do! We are offering up all 4 versions on 4 different colors of vinyl at a discounted price in the store section. First 25 people to take advantage of the 4-pack deal will receive a 5-pack set of buttons (featuring each band member plus the Retarded kiss logo).

Check out the It's Alive Records myspace page for samples from the new release!