08/21/15 - Summer's Over, Shit!
Hey there pop punkers. Summer's just about over, but we've got two new EPs to keep your good times going strong. These two have been in the works for way too long and are finally ready to move on. Hit up the store page and get what ya wanna get so we can keep this thing going!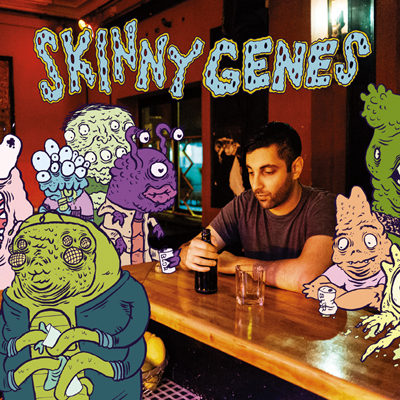 Remember how all of The Steinways and House Boat records had a couple songs by that other guy who wasn't the main singer and how all of those songs by that guy always ruled super hard? That other guy was Ace. A year or two ago Ace started his own solo project one man band called Skinny Genes. He plays all the instruments and sings all of the vocals. Ugh is the second EP to be released by Skinny Genes. Every song on Ugh rules super hard just like every song of Ace's ruled in his past bands. I swear, this dude is still batting a thousand after all these years. Fans of The Steinways and House Boat should check this out for obvious reasons. We've known Ace and have been putting out records from his bands for close to ten years now. It's awesome to see him still doing what he does best. If guys like Ace keep making awesome music, we'll keep releasing it until the credit cards are all dried up and dead!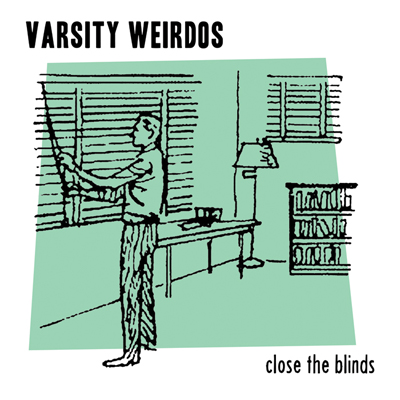 When It's Alive started in 2004 we wanted to put out records by bands we knew and loved. We did just that for the first year and a half. Around that time we got hit up by a guy we didn't know, in a band we had never heard of. We were asked if we'd be interested in releasing their debut EP. That EP ended up being our fifth release and first ever by The Varisty Weirdos. We never thought we would become a label people in bands would actually seek to be on. About ten years after forming, Varsity Weirdos called it a day and recorded four last songs that make up Close The Blinds. It's as perfect an example of that killer, classic pop punk style and sound as anything they've done before or most other bands in the genre for that matter. It's entirely possible that It's Alive Records might have never released anything past our first four EPs if The Varsity Weirdos hadn't come knocking. We were stoked to debut their first release, and we are honored to be releasing their last.



Stayed tuned for fall and winter releases from Hospital Job, The Transgressions and some represses of the The Copyrights first few albums starting with Mutiny Pop. And as always, please help spread the word whenever, however you can. Thanks for doing your part of keeping It's Alive alive!





06/15/15 - Local Homies Are In The House
Hey, gang! We got another hot one for ya. Local homies Gentlemen Prefer Blood have been cranking it up and getting their game super tight these past couple of years. I've been out to see them play local shows more times than I can count. We've been talking about doing something with them for a while now. When they sent roughs of their third album Used Books And Guns I knew it was time to quit talking and get this record made. Check out their latest offering and then be sure to dig deep into the extensive back catalog.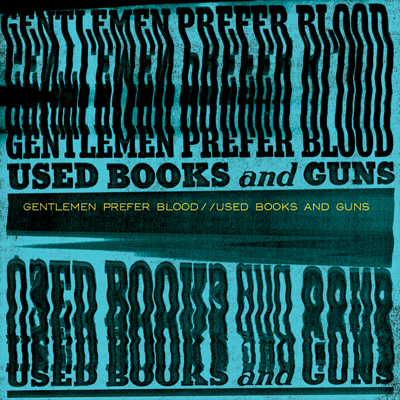 Los Angeles based Gentlemen Prefer Blood are back with their third full-length album and first with It's Alive Records. Used Books And Guns hits the mark with smart lyrics, buzz-saw chords, raspy vocals and anthemic style that echos the sound and spirit defined by punk rock of the late 70s and early 90s. Front man Todd Smailes and bassist Dr. J have been friends since childhood and playing in bands together nearly as long. Their long time camaraderie is readily apparent in the way their instrumentation and vocals play off of one anther - never overdone and never lacking. Recently banded with the formidable skills of Michael Spaid on drums, the three-piece is able to fill the room with dynamic punk rock prowess while still maintaining that comfortable airy room to breathe - an art that all the best power trios perfect over time.




Up next we got 7"s from The Varsity Weirdos and Skinny Genes. Not too long after that will be a come back 7" from one of the very best pop punk bands of the past decade, The Transgressions! Later this year will see the release of Hospital Job's third full-length album, a ten year anniversary edition of The Copyrights Mutiny Pop LP and a collection album from The Creeps. Please help spread the word whenever, however you can. Thanks for doing your part of keeping It's Alive alive!





04/06/15 - Back To School!
Hey, all! Adam Alive checking back in. So I went back to school this past semester in a big way. Shit's crazy busy leaving less time for label business than I wish it would. Old man's gotta do what old man's gotta do. But fear not cuz the punk rock don't stop! Our next two releases are in hand and ready to ship. Read below, place and order, and get straight.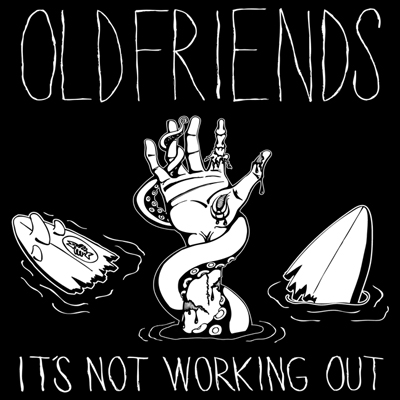 It's Not Working Out is the debut release from Oldfriends. If you've ever wondered what modern midwest pop punk would sound like coming from a group of young 20-something year-old dudes from southern California, this is it! Like most kids coming up in so cal, Oldfriends got baptized into punk rock by way of the early west coast classics. But where most bands of the area take the next step in their journey in the direction of a more bro-core, hard-core, thrash style, Oldfriends got detoured in the direction of the midwest pop punk stylings made awesome by bands like The Dopamines and The Copyrights. Though the midwest and even east coast might overflowing basements with bands playing out this style, it's a very rare find out here on the west coast. I was so stoked to hear the jams Oldfriends are making right here in my own little corner or the world. Now I feel super proud and fortunate to get to share them with the rest of you around the world.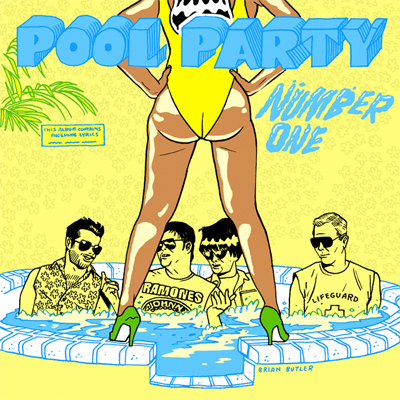 The hottest fools around are back to piss all over this town with their first full length for It's Alive Records, Number One. They've got trophies and plaques. There's always cigarettes in their packs. They're going fast and being cool. They put the P in every Pool. Pool Party have proven once again that the creamiest of the crop will always rise to the top. Pool Party number one!

Co-released with solid homies Mooster Records out of Chicago, IL. Get at those dudes if you wanna order some other killer releases of theirs from the likes of The Young Rochelles, Wolf-Face, The Caffiends and the Connie Dungs.

And be sure to add their Born Too Loose 7" from the store page if you haven't already. Shit's dope!



Up next we got tasty new jams from The Varsity Weirdos, Gentlemen Prefer Blood and Skinny Genes. And as always, please help spread the word whenever, however you can. Thanks for doing your part of keeping It's Alive alive!