02/17/16 - Winter Hibernation Is Over...
I'm an idiot! Three months ago we released three new records and I'm just now posting about them here! Those of you that keep up with us on facebook and watch and wait for the yearly winter weekend sale we run starting on Black Friday knew about these - thanks for the orders! For anyone and everyone else, here goes...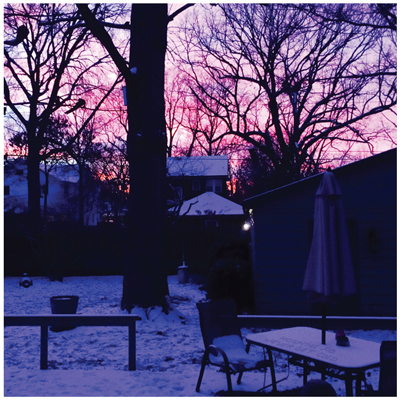 Never Get Cold is Hospital Job's third album in as many years. Each album reads like a day-in-the-life journal entry by an everyday guy doing everyday things, but set to paper in way that showcases the trivial day-to-day in such a way that expands and explodes the importance of these moments that would otherwise pass by without much notice. Every big thing in life is made up of smaller parts and pieces. Being able to recognize the importance in the small things is a gift. Transforming the mundane into the exceptional is a skill. Hospital Job excels at doing both. Musically speaking, Never Get Cold takes those smaller pieces - the melodies, harmonies, hooks, and beats - and shares them in an assembly that is infinitely greater than the sum of its parts. As a whole, it's a beautiful thing. Though a little slower overall than past efforts, Never Get Cold is a more concentrated and driving album, and never short of those crucial hooks..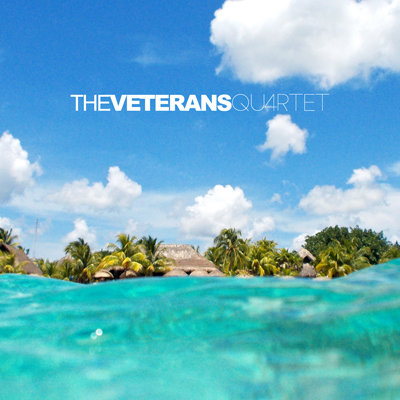 Andrea Carreda has been fronting Italy's longest running pop punk band The Manges for nearly 25 years now. About 8 years ago he started a side project band to work out some surf tunes and other jams that went in a little different direction than the 1-2-3-4 style of The Manges. And thus The Veterans were born. Each release thus far has featured a different backing band made up of other Italian punk rock veterans. Quartet, the fourth release from The Veterans, features a cover of American punk rock veterans the Go-Go's on the B-side, and an Andrea Carreda original on the A-side. This time around The Veterans veer a little closer to a more classic pop sound than their more surf inspired records of the past. Both tracks are undeniably catchy in an Italian nuanced pop punk style that Andrea Carreda has become a master of crafting over all these years. And be sure to grab their other 7"s while they're available through our distro list on the store page!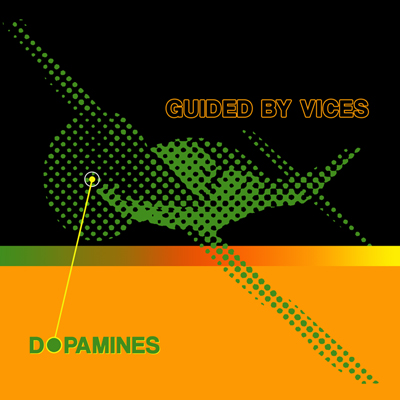 These two tracks on Guided By Vices were recorded with the rest of The Dopamines' last album Vices. The Guided By Voices' cover of "Quality of Armor" didn't really feel right as part of the album. The "Dave Wipfler" jam, though as awesome as the man himself, just wasn't fitting well anywhere into the sequence of Vices. So, as it happens sometimes, these two gems were left off the album. They've found their way onto compilations since then, but now have a home of their own on this nifty little two track flexi 7". The idea was for it to be included as a bonus with the 3rd pressing of Vices, but folks also wanted to be able to buy it on its own. So here it is!

Collectors, completists and those who might have missed the first two pressings of Vices can pick up a third pressing copy on clear vinyl over on the store page.



While we were pretty absent from the social media world these past few months, we've been busy preparing the next batch of records for release. Up next we are finally making our first 12" release from way back in 2007 available again. That's right, The Copyrights Mutiny Pop is being pressed again from an all new vinyl master. We're also finally adding one of my favorite bands of the past decade to the roster - The Transgressions! 5 songs on 7 inches of gruff-as-fuck pop punk. And we're also entering into the triple digits of releases with our much loved Weekend Dads! It'll be another format first for us as a 12" EP with 7 of the band's best songs to date. IAR #101 will be coming out at the same time in the form of a new full length from Brooklyn NY's Up For Nothing. Killer east coast pop punk from that melodic hardcore style no one does as good as they do. IAR #102 will see Florida's Caffiends finally joining the It's Alive family of bands with their latest full length LP. Hold onto your butts!

And as always, please help spread the word whenever, however you can. Thanks for doing your part of keeping It's Alive alive!