IAR 02 - 7"
Teenage Bottlerocket / Prototipes "Split"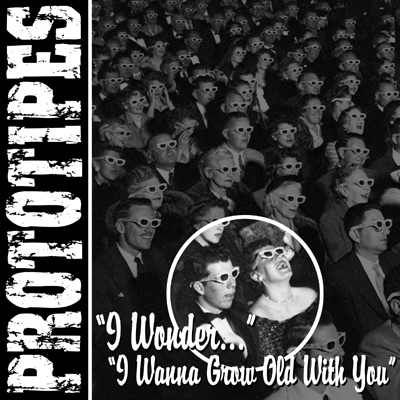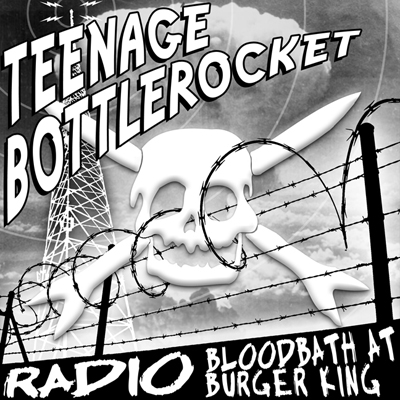 Release Date: March 2005

Test Pressing: 3 black vinyl
First Pressing: 500 coke bottle vinyl
Second Pressing: 500 black vinyl

Cover Art: Adam Alive

01 - Radio (Teenage Bottlerocket)
02 - Bloodbath At Burger King (Teenage Bottlerocket)
03 - I Wonder (Prototipes)
04 - I Wanna Grow Old With You (Prototipes)
The tougher side of this split has Teenage Bottlerocket serving up two of the catchiest ball-kickers to ever come outta punk rock, a la the Ramones on steroids! With a nonstop barrage of buzz and dual vocals - sung by two of the strongest vocalists since the man himself, Joey Ramone - this shit will have you shouting along, pumping your fists and bobbin' your noggin in no time at all. These are the FIRST two tracks recorded by the band as a four-piece with the addition of Kody (formerly of the Lillingtons). On the sweeter flipside the Prototipes deliver two tunes of precision buzzsaw blaze with sugary sweet vocals. Made up of former members from Shock Treatment and Depressing Claim (both early 90's pop punk pioneers from Spain), the Protos execute the pop like surgery with chainsaws. Lucky for you they sing in funny english, otherwise you'd be shit outta luck when you want to sing along.