IAR 06 - 7"
The Popsters "The Scene"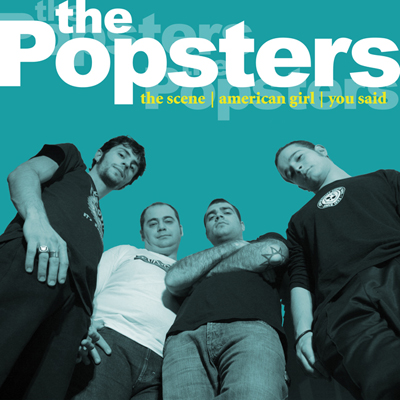 Release Date: April 2006

Test Pressing: 5 black vinyl
First Pressing: 500 blue vinyl

Cover Art: Adam Alive

01 - The Scene
02 - American Girl
03 - You Said
The Popsters put a ton of heart into their music and bring a much needed freshness to the pop punk sound. They've got the energy and hooks that define the sub-genre of Ramones-descended pop punk, but they also have an ability to blend slick guitar work and breakdowns that set them apart from the crowd without breaking the strong family ties. This record delivers one of their hardest, one of their softest, and one of the most rocking of cover song all on one 7".