IAR 08 - 7"
The Apers / Sonic Dolls "Split"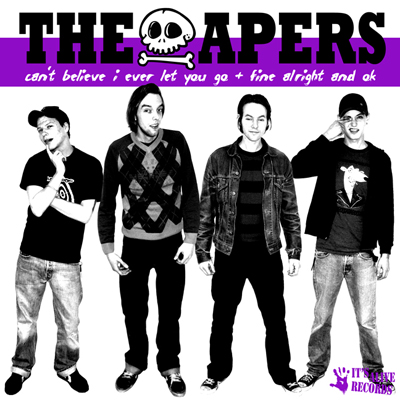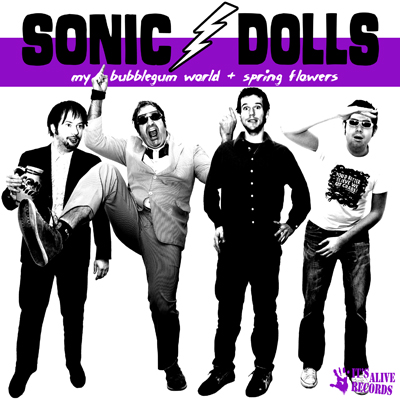 Release Date: June 2006

Test Pressing: 5 orange vinyl
First Pressing: 500 purple vinyl

Cover Art: Adam Alive

01 - Can't Believe I Ever Let You Go (The Apers)
02 - Fine Alright & OK (The Apers)
03 - My Bubblegum World (Sonic Dolls)
04 - Spring Flowers (Sonic Dolls)
The Apers are back and better than ever! This split features the band's first two songs with their new guitarist, Kelvin Centerfold. They've gone back to doing what they do best - rocking your socks off with the punk rock that don't stop! We're talking power pop punk to max! Tons of fun and energy all smothered in lovey-dovey heartbreak and heartache. This is classic, even by Apers' standards... You can't put together an Apers split with just any band. You need a great band to be able to stand on their own when split with The Apers. But why settle for just a 'great band'? Instead, we went out and got a certifiable pop punk powerhouse called the Sonic Dolls! These German punk rockers have been pumping out the pop punk longer than just about any other band in all of Europe. Their two tracks are so heavily guitar driven and thick with buzz you'd swear they're playing power-tools and not instruments! But don't think for a second they forgot the hooks at home, no way! You'd never think something so savage could sound so sweet.