IAR 107 - LP
Zatopeks "Ain't Nobody Left But Us"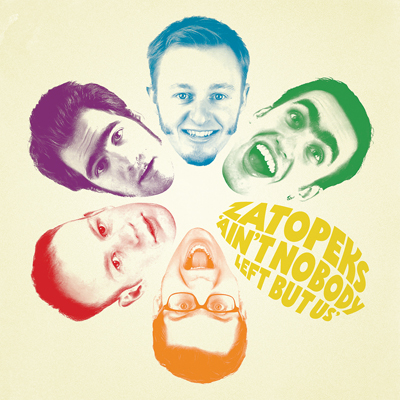 Release Date: October 2017

Test Pressing: 4 black vinyl
First Pressing: 250 black vinyly, 250 turquoise vinyl

Cover Art: Stefan Tijs (www.stefantijs.com)

01 - The Summer I Fell In Love With Jimmy's Girl
02 - Turkish Bread Chronicle
03 - City Lights
04 - Mary Lou
05 - Some Town In Northern France
06 - The Boy Done Good
07 - The Night Spider Earned His Colours
08 - Devil In A '55
09 - Another Night On The Divide
10 - Jenny Kissed Me
11 - Quality Footwear
12 - Turn To Gold Blues
13 - Sophie Scholl
14 - Deniro Come On
15 - At The Dive
Originally released by Stardumb Records back in 2005 on compact disc only, Ain't Nobody Left But Us was the first full length album by the UK's Zatopeks. Twelve years later, we've teamed up with Stardumb Records to finally release this album on vinyl. To sweeten the release, a bonus track has been added that was previously only available on a compact disc compilation. It's funny how music formats have changed so much since a decade ago. What hasn't changed is my love for this band and for the label that originally brought this album into the world. Zatopeks remain one of my favorite bands to this day, combining early rock n roll influenced classic pop punk drive with stripped down folk styling like no other band can. On this album, Zatopeks were still producing songs about their alter ego Z-Boys gang and their 1950s-esque shenanigans, but it was also the album that gave rise to the downright poetic, heartfelt lyrical masterpieces that I most love this band for. If you've never heard Zatopeks before, start here and work forward to get the full experience. If you're already a fan, take a trip down memory lane with to a days of old with those rambling Z-Boys. This release is also our first co-release with Stardumb Records, which is a huge deal to me because it's my favorite pop punk record label of all time run by one of my favorite humans on Earth.