IAR 108 - LP/CD
The Creeps "Old Crimes"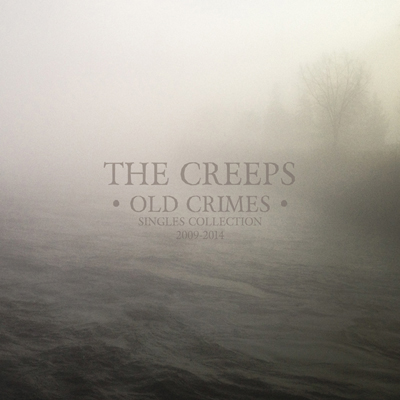 Release Date: May 2018

Test Pressing: none
First Pressing: 500 cream/grey split color with black splatter vinyl, 300 digipack CDs

Cover Art: Paul Galipeau (www.lechampiondumonde.com)

01 - Cold Feet
02 - Ready Roll
03 - It's Not Right
04 - Follow You Home
05 - Shut Up And Drive
06 - Shadows
07 - Correction Facility
08 - Creeping Me Out
09 - Car Crash
10 - On And On
11 - You're Better Off
12 - Strangle This Town
13 - Bullets At Ghosts
14 - These Walls
15 - Grand Ideas
16 - Move
17 - Over And Out
18 - Stagger Through The City
19 - Our Time
Old Crimes collects all The Creeps musical output released as singles, EPs, and splits between the years of 2009 and 2014. The five songs that comprise the digital-only Our Time EP appear here for the first time on a physical format release as well as one outtake from the Follow You Home EP. This collection of songs documents a time when the band first strayed from the stalker-themed songwriting they were known for and continues through to what became a gateway into the band's current songwriting focused more on self-inflection of personal experience. Every release included in this collection is long out of print, which makes Old Crimes a great place for new fans to get caught up with The Creeps and old fans to listen to the history of progression they've covered throughout the years.