IAR 114 - 7"
City Mouse / Murderburgers "Split"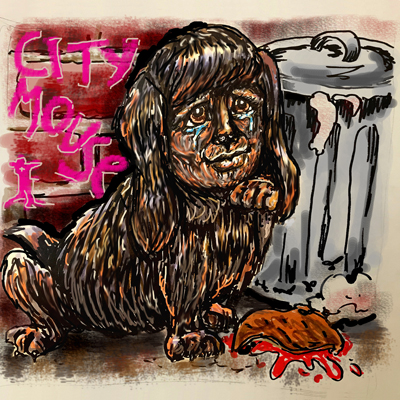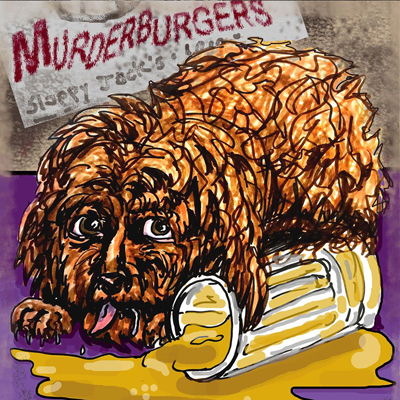 Release Date: September 2018

Test Pressing: 10 black vinyl
First Pressing: 250 pinkk vinyl, 250 green vinyl

Cover Art: Stacey Earley

01 - Bullets (City Mouse)
02 - Grave 13 (City Mouse)
03 - All I Think About Is Sleep (Murderburgers)
04 - Wasting Time (Murderburgers)
Road dogs City Mouse and The Murderburgers are out heading out on tour together again, this time throughout Europe. To commemorate their continuing journeys together and their friendship as people and bands they've teamed up for a split EP. Each band is represented on these pink and green slabs of vinyl by two of their best tracks to date. City Mouse bring it with their strong soulful blend of melodic punk rock and offer up Bullets and Grave 13, the former about police violence sweeping the nation and what happens when it comes knocking on your door, and the latter about the passing of a friend long before his time, an increasingly common occurrence in the punk rock communities we all inhabit. The Murderburgers deliver with their rapid-fire infectious pop punk style on All I Think About Is Sleep and Wasting Time, the former being a classic 'burgeresque recount of a life playing out in an all too familiar downer fashion and hope that it'll turn around with guest vocals by Stacey Dee of Badcop / Badcop, and the latter a rammy cover of the Teenage Bottlerocket jammer. In keeping with the international spirit of this pairing, this record is being co-released with our good friends at Brassneck records in the UK.