IAR 12 - LP
The Copyrights "Mutiny Pop"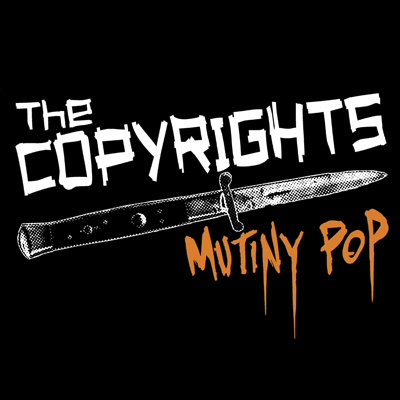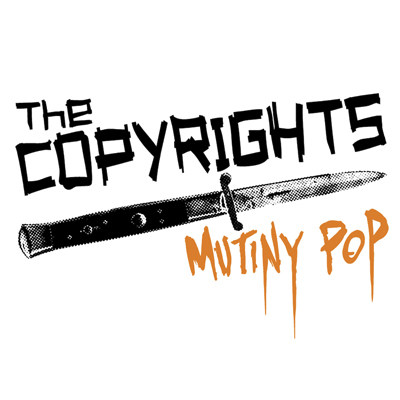 Release Date: January 2007

Test Pressing: 5 black vinyl
First Pressing: 500 clear with black and orange splatter vinyl
Second Pressing: 500 orange vinyl

Cover Art: Adam Alive

01 - Cashiers
02 - Weapons Of Math Destruction
03 - Stuck In Springtime
04 - This Ain't Broadway
05 - Over It
06 - Kingsfield
07 - Help Me Stay Awake
08 - Tonight
09 - My Heroes Are All Assholes
10 - Lifevest
11 - The Ceiling's The Limit
12 - Camouflage
13 - Button Smasher
14 - Playing Dumb
15 - Playing Dead
16 - Kill The Captains
Like all releases from The Copyrights this one is better than the last. Not many bands can continually improve from release to release - it's no easy task, especially considering the Copyrights have never put out a record that was anything less than awesome. Whereas their debut album We Didn't Come Here to Die was pretty much the epitome of a perfect pop punk album, Mutiny Pop is a perfect punk rock album. Pop punk is definitely still rooted deep in the music of The Copyrights, but with Mutiny Pop they have broken the mold and become something different, something new, something more. One of the biggest factors that separates The Copyrights from other pop punk bands is the quality of the song writing. There are three different writers in this band and they each bring their own special something to the album. You've got the hometown kid, the undercover lover and the young professional. The three come together to paint a picture about what it's really like to be a twenty-something working-class anybody coming up and trudging on in the "real world". Set to the tune of 3 drums, 16 strings, 4 mouths, 4 brains, 3 mics, 12 speakers, 4 tempers and 4 middle fingers, this truly is a perfect album.