IAR 14 - 7"
The Popsters "Two Minutes"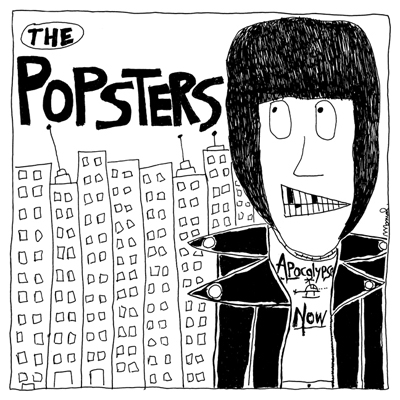 Release Date: April 2007

Test Pressing: 5 black vinyl
First Pressing: 500 black vinyl

Cover Art: Manuel Cossuo

01 - Two Minutes
02 - Runaway
The Popsters have gone back to basics with this release. The straight up pop punk sound that put this band on the map is back in full force! Two Minutes has both a more matured songwriting style that The Popsters have gained by way of time and experience, and the guts of what makes a pop song catchy - strong, simple hooks! The b-side features the semi-obscure Dee Dee Ramone song Runaway from one of his last albums, I Hate Freaks Like You. It's a great choice for covering one of the most prolific songwriters of punk rock. The cover stands up to the original and might even surpass it in quality - Dee Dee Ramone never did have the best singing voice (but Dee Dee King sure did!). This record also features unmistakable cover art drawn by Manuel of the Manges - probably the biggest Dee Dee Ramone fan on the planet.