IAR 23 - LP
The Copyrights "Make Sound"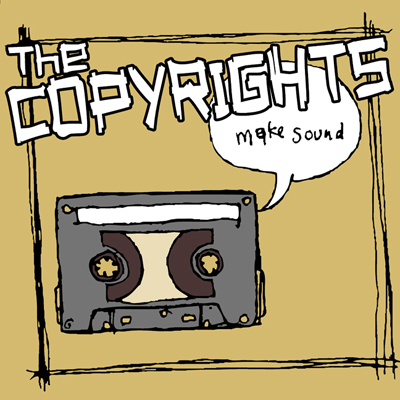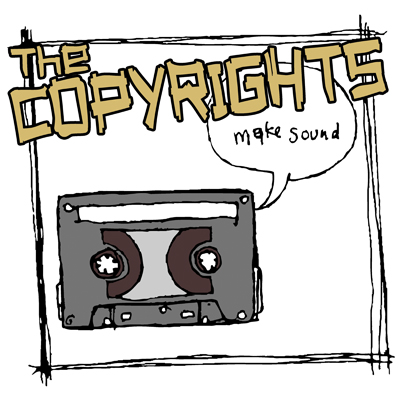 Release Date: March 2008

Test Pressing: 5 black vinyl
First Pressing: 250 green vinyl, 250 black vinyl
Second Pressing: 250 clear vinyl, 250 black vinyl
Third Pressing: 100 black vinyl (50 copies in alternate cover)

Cover Art: Brett Hunter / Adam Alive

01 - Kids Of The Black Hole
02 - Head Count
03 - Knee Deep
04 - Pentagrams
05 - The Company
06 - Big Mistakes
07 - Planet Earth 1994
08 - Stuck In Summertime
09 - Thinking With The Lights On
10 - Unsatisfied
11 - Caveat Emptor
12 - Flat
13 - Stand Up / Stand Down
14 - Leave You Where We Find You
Sometimes there's a band that has it so right that they just can't do any wrong. It's not just that they can't do wrong, but they seemingly can't do anything even the slightest bit short of perfect. For us that band is The Copyrights. Every song from every album, ep and comp they've been a part of has been a big hit in our ears. So it makes sense that we'd want to release anything and everything by them possible. Make Sound has been out for about a year now, but had yet to be pressed on vinyl. When the opportunity arose to release the vinyl version of the album we jumped at the chance. Just like their two albums before this one, Make Sound is comprised of all hits and no misses. You know an album is good when just about every track on it is in contention for the best sing-along anthem of the album. You know an album is good when reading the lyrics for the first time is as exciting as hearing the music for the first time. You know an album is good when these four guys get together and decide to bang another out. It's just that simple for us.