IAR 29 - LP Picture Disc
The Copyrights "We Didn't Come Here To Die"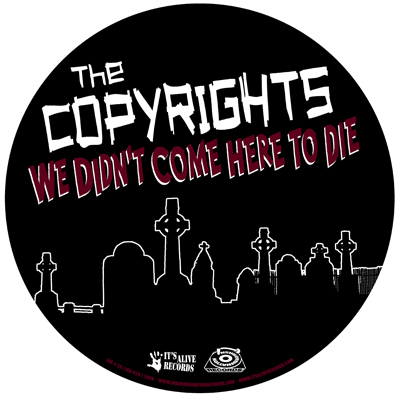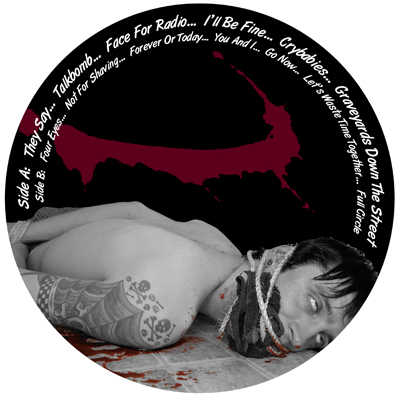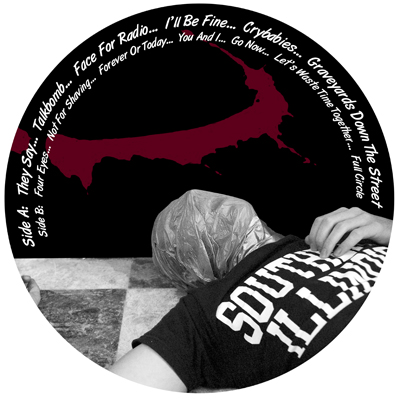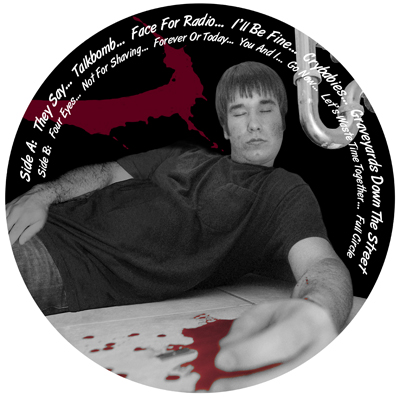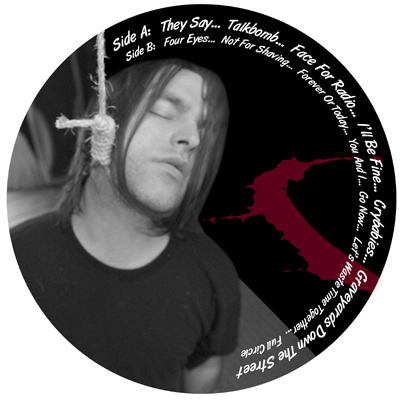 Release Date: January 2009

Test Pressing: 5 blank picture disc vinyl, 5 black vinyl (alternate pressing)
First Pressing: 250 Fletcher, 250 Luke, 250 Brett, 250 Ken

Cover Art: Adam Alive

01 - They Say
02 - Talkbomb
03 - Face For Radio
04 - I'll Be Fine
05 - Crybabies
06 - Graveyards Down The Street
07 - Four Eyes
08 - Not For Shaving
09 - Forever Or Today
10 - You And I
11 - Go Now
12 - Let's Waste Time Together
13 - Full Circle
Five years after its initial release on Insubordination Records The Copyrights We Didn't Come Here To Die is finally available on 12" vinyl. We figure since the fans of the band who have a fetish for the old-style turntable format had to wait so long for this, we'd release it as an extra special picture disc. Not only is it a picture disc, which is ridiculous enough on its own, but it is available in four different versions - one for each band member! The collectors can go wild and the completists can go nuts. We Didn't Come Here To Die plays a special role in the history of It's Alive Records. It's the album that first exposed us to the awesome music of The Copyrights. It's the album that introduced us to a band that was in the right place, at the right time, with the right sound that got our guts worked up enough to get into the label game and release our first 7" with them. Since then we've released five more records with The Copyrights and hopefully many more to come! When We Didn't Come Here To Die was first released, pop punk was a little stale, kind of boring and fading out. This album was one of the first sparks of a new take on an old sound that's burning shit up these days. Five years later this album still rocks socks off like no other! Call it a new classic.