IAR 29B - 7"
The Copyrights "Chicago Smasher"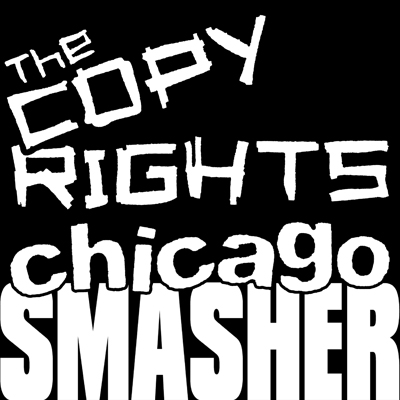 Release Date: January 2009

First Pressing: 100 black vinyl

Cover Art: Adam Ali

01 - Screwin' Around
02 - Kolmer Irons His Socks
03 - Button Smasher
04 - Let's Get The Fuck Out Of Here
With both the Nowhere Near Chicago and Button Smasher 7"s currently out of pirnt, we thought we'd press up a special Frankenstein edition of both records to be sold exclusively with the first 100 pre-orders of the We Didn't Come Here To Die 12" picture disc complete set of four. This record features the A-side from each of The Copyrights first two 7"s release by It's Alive Records. There were only 100 copies pressed and that's all there will ever be. All copies are hand numbered.