IAR 31 - LP
The Manges "Rocket To Hollywood"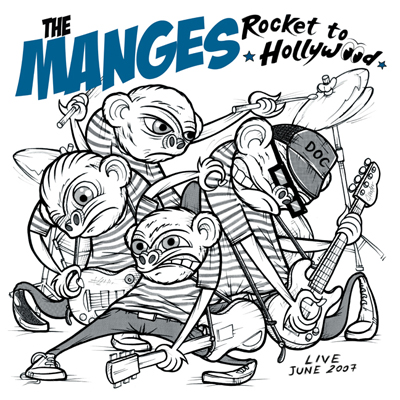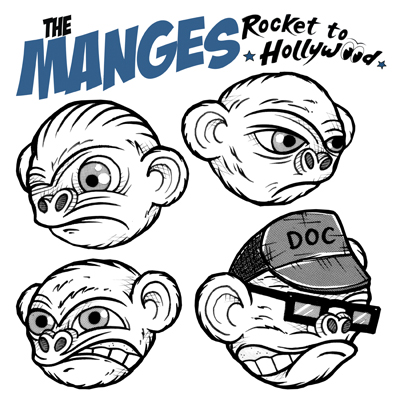 Release Date: August 2009

Test Pressing: 4 black vinyl
First Pressing: 500 black vinyl (5 copies in alternate jacket)

Cover Art: Sponge

01 - Secret Agent In East Berlin
02 - Barrage Of Hate
03 - Havana Affair
04 - Vengeance Is Mine
05 - Oh, Mary!
06 - She's A Punk
07 - My Direction
08 - I Don't Wanna Live In Hell
09 - I'm A Monkey
10 - My Rifle
11 - The Only Cool Girl In Ladbroke Grove
12 - Gimme Gimme Shock Treatment
13 - Wonder Wheel
14 - Blame Game
15 - Ten Shots
The Manges bring a ton of energy and excellent musicianship with them every time they take a stage. Much like their heroes the Ramones they make every live show count. This live album plays more like a greatest hits or best of album - all hits without any misses. There are a couple of Ramones covers thrown in for good measure, of course. Rocket To Hollywood was recorded during the summer of 2007 at Safari Sams in Hollywood, CA while on their third tour of the states, this time with The Queers and The Methadones. It was a great show start to finish and this recording captured the fun-loving spirit of the night perfectly.