IAR 34 - 7"
The Copyrights / The Dopamines "Songs About Fucking Up"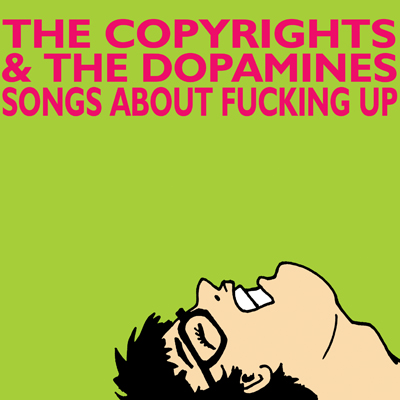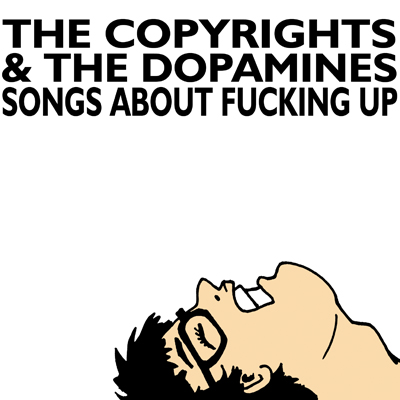 Release Date: May 2009

Test Pressing: 4 black vinyl
First Pressing: 500 clear vinyl, 500 black vinyl
Second Pressing: 100 black vinyl (20 copies in alternate cover)

Cover Art: Harry Jerkface

01 - Grown Folks Business (The Copyrights)
02 - Days Of Despair (The Copyrights)
03 - Try This Kids At Home (The Dopamines)
04 - October 24th (The Dopamines)
At some point the new-school becomes the old-school, or at least the not-so-new-school. The Copyrights were the new kids on the block seven years ago when they got started, but today have become a band that is inspiring newer, younger acts. The Dopamines are one of these bands. The Copyrights and The Dopamines sound far from identical to those that are already fans of the bands, but it's undeniable that there are similarities between the two - sharp hooks, anthemic singalongs and lots of group vocals to name a few. Another one of these shared characteristics is a recurring lyrical theme of shit being fucked and just fucking up in general in one way or another. Songs About Fucking Up is exactly that, set to the tune of some of the best melodic punk rock the underground has to offer today.