IAR 36 - 7"
The Crumbs / The Ridicules "Split"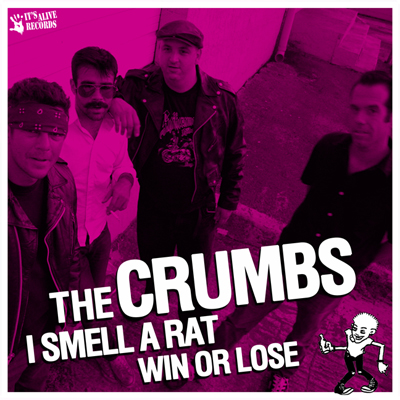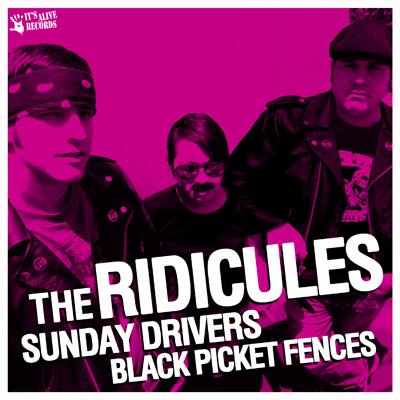 Release Date: October 2009

Test Pressing: 3 gold vinyl
First Pressing: 800 black vinyl, 200 gold vinyl

Cover Art: Adam Alive

01 - I Smell A Rat (The Crumbs)
02 - Win Or Lose (The Crumbs)
03 - Sunday Drivers (The Ridicules)
04 - Black Picket Fences (The Ridicules)
The Crumbs have been making noise down in Miami for 15 years now. Their unmistakable 1950's classic rock n roll meets 1970's pre-punk style has been evolving ever since. Their two tracks on this record stand up to the best the band's ever done before. A few members have come and gone over the years - on this record they are joined by Joe Koontz of Against All Authority.

Making their first vinyl appearance, West Palm Beach's The Ridicules bring two tracks of a newer take on the pop punk rock n roll style to the flipside of this split. Their songs combine elements of the catchy up beat traditional pop punk sound with a healthy dose of grit and guts, not unlike a lot of the better music currently evolving up and out of the pop punk underground.