IAR 40 - 7"
Get Bent "Dead It"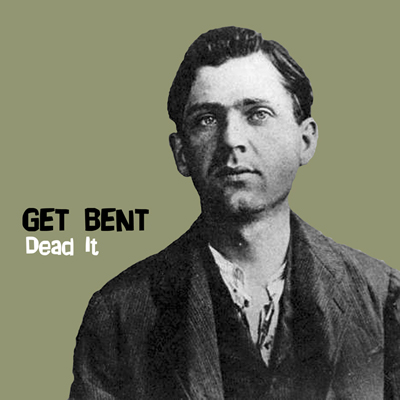 Release Date: October 2009

Test Pressing: 3 clear vinyl
First Pressing: 500 black vinyl, 500 clear vinyl

Cover Art: Andrew Dennison

01 - To A Buddy At War
02 - Things Not Done Changed
03 - On Excuses
Get Bent seem to draw their sound from a wide, varied pool of influences. So much so that it's hard to very clearly identify and pick out any of them much less all of them. They certainly haven't reinvented the wheel, but maybe they've just crafted a sound so much their own that they are their own biggest influence. The three tracks that make up Dead It are the last Get Bent ever recorded. There's a pretty big and constantly growing scene in and around New York city with a ton of bands making great music. Andy, Jared, Mike and Gerge have probably played in half of them. Get Bent will be missed.