IAR 45 - 7"
That's Incredible "That's Incredible"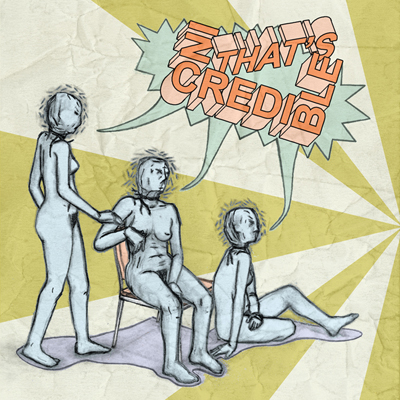 Release Date: March 2010

Test Pressing: 11 purple vinyl
First Pressing: 1000 mixed color vinyl (190 hot pink, 175 mauve, 155 purple, 145 lavender, 125 turquoise, 115 crimson red, 70 sky blue, 25 dark blue)

Cover Art: Ming Donkey

01 - Aquanet
02 - It's All Good
03 - 80 Doing 90
04 - Magnetic Hands
That's Incredible are a new four-piece band from San Pedro, California made up of current and former members of Toys That Kill, The Soviettes, Killer Dreamer and Dick Army. Their debut release bears influence of their other bands' signature styles, but it has an awesome new sound and style all its own coming from the chemistry created by the combining of them all into one. Three lead vocalists each with a distinct, varying style will keep you guessing what's next from song to song. They play straight forward, poppy and thrashy punk jams. The band name really says it all... This record is incredible!