IAR 49 - CD
Stoned At Heart "Party Tracks vol.1"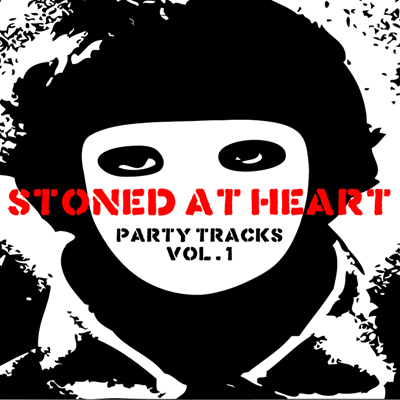 Release Date: December 2010

First Pressing: 1000 digipak CDs

Cover Art: Todd Congelliere

01 - Question Mark
02 - Turn And Run Away
03 - 9th Fret
04 - Steppin' On Shells
05 - Your Image Is All You Got
06 - Exist
07 - Play Lame Blues
08 - I'm Not Using My Brain - Desperate
09 - When The Tigers Broke Free
10 - You'll Hear My Voice
Stoned At Heart is the latest band made up of the inimitable trio of Todd, Chachi and Jimmy of Toys That Kill and Underground Railroad to Candyland joined by Sweet Baby J - a musical mastermind by her own rights. The foursome's first record Party Tracks vol.1 is a ten track trip into the heads and hearts of these San Pedro punk rock darlings. The jams bounce between the worlds of folk, pop, punk and good ol' fashioned musical magic! Some slow, some fast, all good.