IAR 52 - CD/LP
Gateway District "Perfect's Gonna Fail"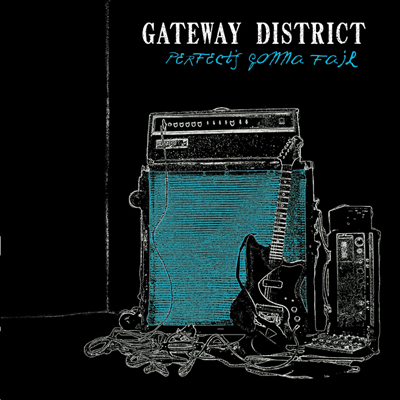 Release Date: April 2011

Test Pressing: 50 black vinyl - 45 sold as tour edition
First Pressing: 300 black vinyl, 200 blue vinyl, 500 ecopak CDs
Second Pressing: 300 black vinyl, 200 white vinyl

Cover Art: Brad Lokkesmoe

01 - Run Away
02 - Macy
03 - Leaving Me Behind
04 - Waves And Cars
05 - Blue Halls
06 - New Hands
07 - I'll Take The River
08 - Sirens
09 - Let It Ride
10 - Fishman's Story
11 - Cairo
12 - Queen Avenue
Take what works, build on it, expand on it and leave the rest behind. That's exactly what Gateway District has done with Perfect's Gonna Fail. Unlike many sophomore albums that serve as a means of expansion by way of experimentation, Perfect's Gonna Fail has taken the strongest elements of the band's debut album Some Days You Get The Thunder and doubled-up on them - The already amazing songwriting has been pushed even closer to perfection; the musicianship has been wrenched a notch tighter; the vocals are belted out with more confidence; the harmonies have multiplied and taken hold of the entire album. The end result is a focused and deliberate attempt at being the best damn album you will hear all year.