IAR 58 - 7"
The Maxies "Going Clubbin'"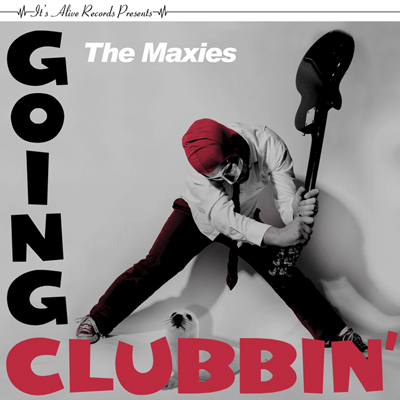 Release Date: July 2011

Test Pressing: none
First Pressing: 300 black vinyl, 100 white vinyl, 100 red vinyl

Cover Art: Adam Alive

01 - Clubbin'
02 - JoJo
03 - A Global Warming
04 - The Clap
Greenland is melting! Is global warming to blame? Definitely. But it's not climate shift... it's the motherfucking Maxies! These assholes may be jerks of the highest order, but they sure know how to melt faces (and polar ice caps) with their power pop punk jams! It's Alive Records in incredibly proud to present The Maxies' first domestic release, Going Clubbin'. Having already dominated the airwaves of Greenland and Iceland (Fuck those guys!), The Maxies have taken their act south in an effort to attain world domination. Their weapons of choice? Killer hooks, infectious melodies, bad attitudes and ridiculous costumes. This band's better than your band. That's all you need to know.