IAR 62- 7"
City Mouse "City Mouse"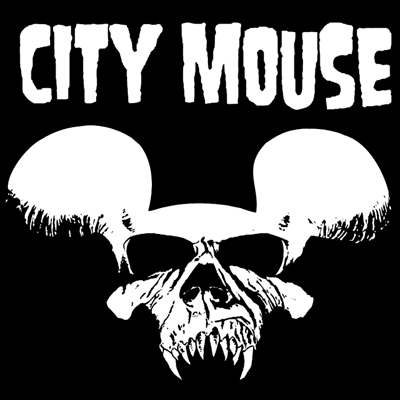 Release Date: August 2011

Test Pressing: none
First Pressing: 300 black vinyl, 200 red vinyl
Second Pressing: 300 green vinyl

Cover Art: Marky Shotgunblast

01 - You
02 - Bird Song
03 - Dumb Dumb Dumb
04 - The Rhyme
City Mouse has been kicking around for quite a few years now. Though the line-up has seen many changes over time, the awesomeness of the passionate and heavy-hitting songs has constantly been improving with each new incarnation of the band. Mainstay front-woman Miski Dee Rodriguez knows how to write a solid pop jam and can belt out the whoa-mama lead vocals like nobody's business! The four tracks that make up this s/t vinyl debut release are reminiscent of the mid-nineties pop punk rock n roll that was being played by some of the toughest ladies of punk rock from the midwest and upper south at the time - powerful, sultry lead vocals over an incredibly melodic, driving rhythm. Danzig-approved.