IAR 70- 5x7 Flexi Postcard
City Mouse "Bad Weather"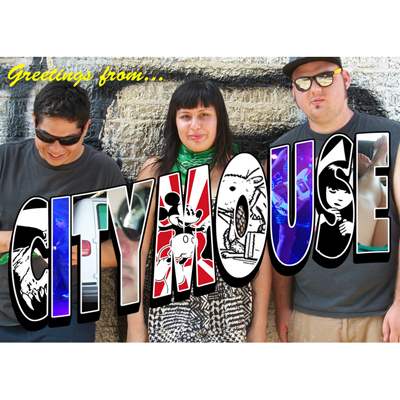 Release Date: October 2012

Test Pressing: none
First Pressing: 500 full color 5x7 flexi postcard

Cover Art: Adam Ali

01 - Bad Weather
City Mouse have been around for a long time. In that time they have recorded a bunch of amazing songs. Songs too good to be lost to circumstance of not having been around to know about them the first time around. Songs too good not to bring to the attention of new fans. Their live sets are still full of these City Mouse classics. Long time fans still sing along to every word. New fans should have a chance to do the same. In an effort to bring back one such song we are releasing this newly recorded take of "Bad Weather" as a single on a 5x7 playable flexi postcard. It comes inside issue #11 of Jerk Store Fanzine which features a City Mouse tour diary from their 2012 coast to coast tour. City Mouse and Jerk Store are a band and a zine you should know about. We love them both and think you will too!