IAR 71 - 7"
Crusades "Parables"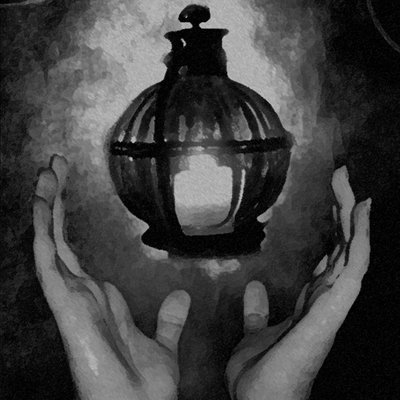 Release Date: May 2013

Test Pressing: none
First Pressing: 300 black vinyl, 200 grey w/ black swirls vinyl
Second Pressing: 500 clear w/ black swirls vinyl

Cover Art: Dave Williams (www.rockamongus.com)

01 - Parable I
02 - Parable II
There is nothing more satisfying than releasing a record by a new band and finding fans for them from within your own fan base. We didn't make fans out of them; the band did. But we did help make that bridging possible. It is equally awesome when a band can do the same for a label.

Crusades are a band that have made fans of strangers. Their music is not so far off from what It's Alive has released in the past that they don't fit in with or don't make sense sandwiched between bands like Chinese Telephones and The Dopamines. But they are far enough from our center that they have reached the ears of people who wouldn't usually look to us for new music to get into. Those people now come looking for more and find something different, yet similar enough to take interest and give it a chance. Some become fans of what we are doing and the records we are putting out. For that we will forever be stoked to have released Crusades debut album The Sun Is Down And The Night Is Riding In.

With their second album already set to be released by No Idea Records, we wanted to do at least one more 7" before their send off. Certainly with the hopes of partnering up again in the future.

Parables is a perfect summary of Crusades. It has build up, power, melody, pop punk appeal, masterful guitar shredding and each of the three vocalists gets time on mic to showcase this bands vocal versatility. Lyrically it presents worthwhile questioning of conventional belief as I am sure all Crusades material forever will. Stoked again.