IAR 72 - CD/LP
Gateway District "Old Wild Hearts"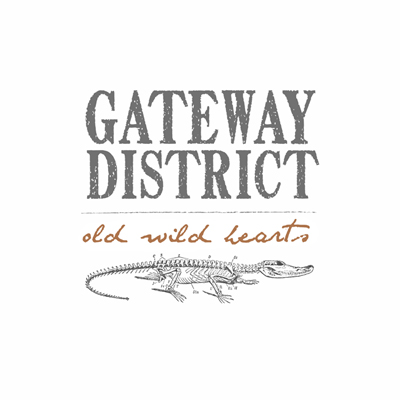 Release Date: May 2013

Test Pressing: 50 black vinyl sold as tour edition
First Pressing: 300 black vinyl, 200 rust vinyl, 1000 ecopak CDs

Cover Art: Brad Lokkesmoe

01 - Go Home
02 - Murakami Novels
03 - When I Fall
04 - The Cut
05 - Sunken City
06 - Speed Past
07 - Break You Down
08 - Tell You Why
09 - Don't Mean Anything
10 - You Always Let Me Down
11 - Old Wild Hearts
Sometimes the best way to find strength is to be mindful of your weaknesses. Sometimes the best way to move on is to commit your past to memory so you can stop reliving it and progress. Old Wild Hearts plays like a note to self on how to be grow strong and move on. Lyrically it can read as a total downer, but through the music its message is transformed into an empowering motivation to make a change for the better. Gateway District continue to do just that with this, their third full length album. With each new record they get better and move on. The familiar patterns of the past are still present, but only those that make way for improvement remain. Strengths are reaffirmed and expanded upon. Weaknesses are cast aside. Perfection is in sight, but perfect's gonna fail... but maybe not this time.