IAR 73 - 7"
Mall'd To Death "More Than A Sinking Feeling"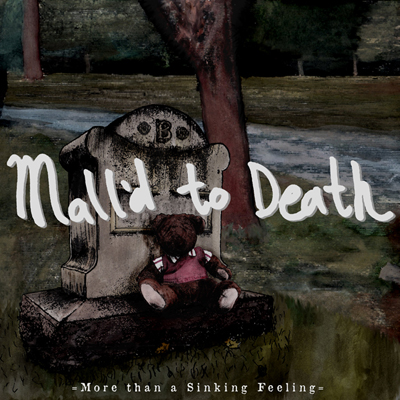 Release Date: September 2013

Test Pressing: none
First Pressing: 300 black vinyl, 100 brown vinyl, 100 green vinyl

Cover Art: Corey Ayd

01 - Maximum Restnrelaxation
02 - Glass Half Broken
03 - The World's Gone Flat
04 - She's A Raincloud
05 - Nervous Breakup
06 - Little Finger Response
More Than A Sinking Feeling is the second release from Mall'd To Death on It's Alive Records. These guys are from Minneapolis and do the gruff poppy punk thing very prevalent in that scene, but they manage to stand apart with their heavy influence of California punk classics of the early 90's East Bay and So Cal scenes in their prime. And though they've got songs about failed relationships and being down and out and all that, they've also got some important shit to say... so listen up! Just like our first 7" with Mall'd To Death, this 7" was co-released with our good friends at GC Records (www.gcrecords.com).