IAR 98 - 7"
The Veterans "Quartet"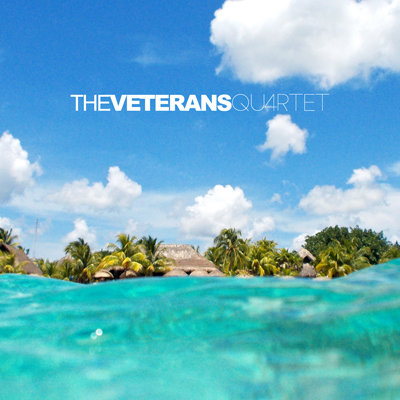 Release Date: November 2015

Test Pressing: none
First Pressing: 300 black vinyl

Cover Art: Riccardo Bucchioni (www.riccardobucchioni.com)

01 - Rocket Summer
02 - The Whole World Lost Its Head
Andrea Carreda has been fronting Italy's longest running pop punk band The Manges for nearly 25 years now. About 8 years ago he started a side project band to work out some surf tunes and other jams that went in a little different direction than the 1-2-3-4 style of The Manges. And thus The Veterans were born. Each release thus far has featured a different backing band made up of other Italian punk rock veterans. Quartet, the fourth release from The Veterans, features a cover of American punk rock veterans the Go-Go's on the B-side, and an Andrea Carreda original on the A-side. This time around The Veterans veer a little closer to a more classic pop sound than their more surf inspired records of the past. Both tracks are undeniably catchy in an Italian nuanced pop punk style that Andrea Carreda has become a master of crafting over all these years.