IAR 99 - 7" Flexi
The Dopamines "Guided By Vices"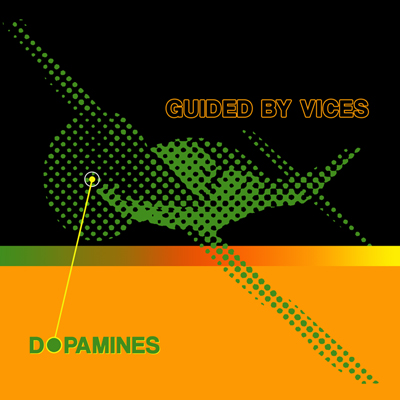 Release Date: November 2015

Test Pressing: 5 black flexi
First Pressing: 500 black flexi

Cover Art: Adam Alive

01 - Quality Of Armor
02 - Dave Wipfler
These two tracks on Guided By Vices were recorded with the rest of The Dopamines' last album Vices. The Guided By Voices' cover of "Quality of Armor" didn't really feel right as part of the album. The "Dave Wipfler" jam, though as awesome as the man himself, just wasn't fitting well anywhere into the sequence of Vices. So, as it happens sometimes, these two gems were left off the album. They've found their way onto compilations since then, but now have a home of their own on this nifty little two track flexi 7". The idea was for it to be included as a bonus with the 3rd pressing of Vices, but folks also wanted to be able to buy it on its own. So here it is!