04/06/15 - Back To School!
Hey, all! Adam Alive checking back in. So I went back to school this past semester in a big way. Shit's crazy busy leaving less time for label business than I wish it would. Old man's gotta do what old man's gotta do. But fear not cuz the punk rock don't stop! Our next two releases are in hand and ready to ship. Read below, place and order, and get straight.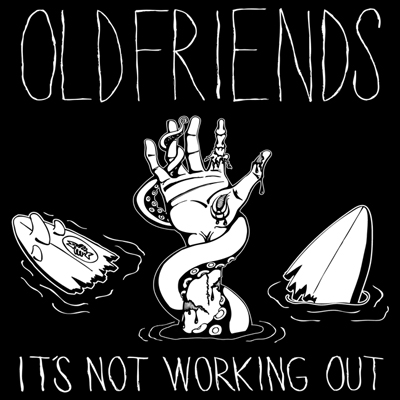 It's Not Working Out is the debut release from Oldfriends. If you've ever wondered what modern midwest pop punk would sound like coming from a group of young 20-something year-old dudes from southern California, this is it! Like most kids coming up in so cal, Oldfriends got baptized into punk rock by way of the early west coast classics. But where most bands of the area take the next step in their journey in the direction of a more bro-core, hard-core, thrash style, Oldfriends got detoured in the direction of the midwest pop punk stylings made awesome by bands like The Dopamines and The Copyrights. Though the midwest and even east coast might overflowing basements with bands playing out this style, it's a very rare find out here on the west coast. I was so stoked to hear the jams Oldfriends are making right here in my own little corner or the world. Now I feel super proud and fortunate to get to share them with the rest of you around the world..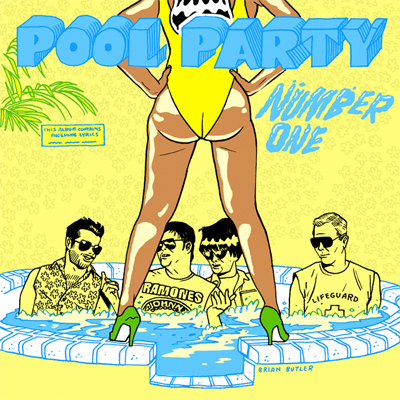 The hottest fools around are back to piss all over this town with their first full length for It's Alive Records, Number One. They've got trophies and plaques. There's always cigarettes in their packs. They're going fast and being cool. They put the P in every Pool. Pool Party have proven once again that the creamiest of the crop will always rise to the top. Pool Party number one!

Co-released with solid homies Mooster Records out of Chicago, IL. Get at those dudes if you wanna order some other killer releases of theirs from the likes of The Young Rochelles, Wolf-Face, The Caffiends and the Connie Dungs.

And be sure to add their Born Too Loose 7" from the store page if you haven't already. Shit's dope!



Up next we got tasty new jams from The Varsity Weirdos, Gentlemen Prefer Blood and Skinny Genes. And as always, please help spread the word whenever, however you can. Thanks for doing your part of keepng It's Alive alive!