02/07/14 - Konnichiwa!
Earlier this year The Kingons came over from Japan to do a little California tour. Most dates were with Greenlandic transplants, The Maxies. The two bands fell in love with each other on stage and off. Everyone at the shows fell in love with the bands, too. It was an international love fest! Both bands put on incredible live shows. The Kingons melted minds with their power pop mod punk rock n roll and through-the-roof level of energy, enthusiasm and dance moves! The Maxies melted hearts with their power pop punk ballads, love-to-hate-'em stage antics and those oh so fabulous physiques! Plans were quickly made to bring the love fest across the sea to Japan. A record to commemorate and celebrate the majesty of such a power-house pairing had to be made and we jumped at the opportunity to do just that. This glorious split delivers 16 minutes of the most eargasm inducing tuneage of recent history. It was too much rock for a mere 7" to handle, so we upped the split to the almighty 10" format. The cover art features kick ass illustration by comic artist Tom "The Cock" Cochran.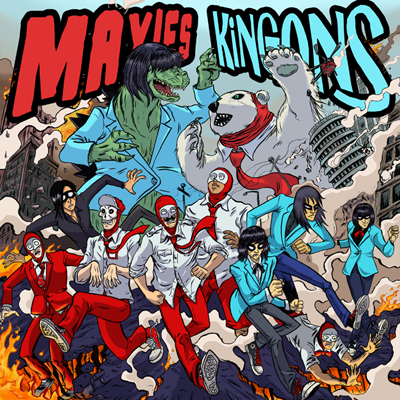 Grab a copy from the store page or from both bands currently on tour in the land of the rising fun!.

February 7, 2014 - Hiroshima, Japan @ Club Border
(with So-Cho Pistons)

February 8, 2014 - Kobe, Japan @ Slope
(with The Wimpys, The Tuesday)

February 9, 2014 - Osaka, Japan @ Fandango

February 10, 2014 - Nagoya, Japan @ Huck Finn
(with Sex Machine, Village Man Store)

February 11, 2014 - Tokyo, Japan @ High
(with Sex Machine)

Check out both bands on facebook right here:

Kingons on facebook

The Maxies on facebook

Stream the full split on from the release page or on the It's Alive Records bandcamp page.

As always, please help spread the word whenever, however you can. Thanks for doing your part of keepng It's Alive alive!





01/06/14 - New Year... Old Band... New Album!
It's a new year and we are starting it off with an album from a band we haven't worked with since our early days. I'm talking about the Zatopeks! One of our favorite bands of the past ten years. Shit, one of our favorite bands ever!

We finally teamed up with long-time friends Monster Zero Records (Austria) and new-comers East Beat Records (Russia) for the release of About Bloody Time, the Zatopeks' third full-length album. In keeping with old friends from punk rock past, Stardumb Records' Stefan Tijs put together the amazing artwork for this album - another first for It's Alive - finally!.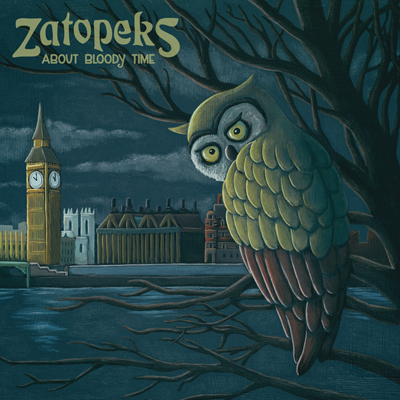 About Bloody Time is the third album from the Zatopeks and their first with It's Alive. It's been a long six years since their last album, and seven since their last release with us. To say it's about bloody time is the understatement of this past decade. I still kick myself daily for not having released their last album on It's Alive.

Never a band easy to describe or categorize, Zatopeks are back with more of their own unique interpretation of punk rock that is unmistakably theirs alone. Mixed parts pop punk, classic 77 style, rock n roll, and folk all come together as a style instantly recognizable to fans as the Z boys' classic sound, and sure to make a lasting impression on those hearing the band for the first time. And just as every previous album of the Zatopeks found the boys stretching the mould and adding new elements, so too does About Bloody Time.

Powerful, poetic and insightful lyrics are an integral part of what makes a Zatopeks song. Will Deniro continues to improve upon his past achievements and make a lyric sheet a must have part for the complete package. It's quite a testament for a lyricist to be as interesting as word on paper as he is as voice on record. Will's brilliant at doing just that.

Pick up the LP, CD and t-shirt right here on our store page.

For those not yet familiar with the band, listen to the entire album on our bandcamp page and keep up with the Zatopeks on their facebook page.


As always, please help spread the word whenever, however you can. Thanks for doing your part of keepng It's Alive alive!